We at Freelancer are happy to offer you the benefit of Internet sales prices with the advantages of a local Newport presence and traditional estate agency service.
Our fair and fixed fees are based on the asking price of your property.
Property Valuations
We offer a free, no obligation property sales valuation. We will recommend an asking price which we guarantee will be realistic and not inflated just to win your business. Of course, you remain in control of the property asking price and as such we will advertise your property at the value you are most happy with.
Contracts
It is good practice to sign a contract, but we won't tie you in at all or charge you anything up front. You are free to leave at any time giving you complete control.
Marketing Your Property
Over 95% of home buyers in the UK use the internet first to find their new home, therefore in order to gain maximum exposure for your property, it is important that it appears on the most widely used internet portals.
We advertise on On The Market, Zoopla, Facebook and a pile of other popular portals in order to give your property maximum exposure.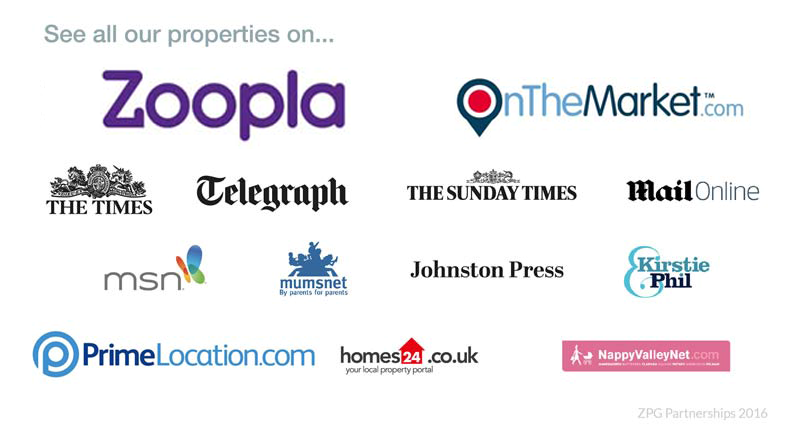 Photos
It is said that if you can't capture somebody's interest in your property within the first 3 seconds you will lose their interest. For that reason, it is extremely important that professional quality photographs are used to help showcase your property to its best advantage and capture the viewers' attention. We believe that we were the first agency in the area to recognise this and use wide angle, professional equipment.
However, unlike others, we don't use editing software which would give an unrealistic and misleading impression of your property. Therefore, you don't waste time cleaning and tidying for viewers who have unrealistic expectations of your property.
Floor plans
We include floor plans as standard for each of our sales properties.
Viewings
It is imperative to act quickly on sales enquiries while they still have your property fresh in their minds and are still keen. Delays result in viewing cancellations or no shows. We offer accompanied viewings for all of our viewings and promise you prompt and honest feedback.
Sales progression
Keeping on top of the progression of the sale is important in order for it to run smoothly and in a timely manner. We offer a first-class sales progression, identifying potential problems and keeping you informed every step of the way.
If you're looking to sell your property contact us today. We're a friendly, independent, family run Newport property sales agency and we'll be happy to discuss your property with you today.