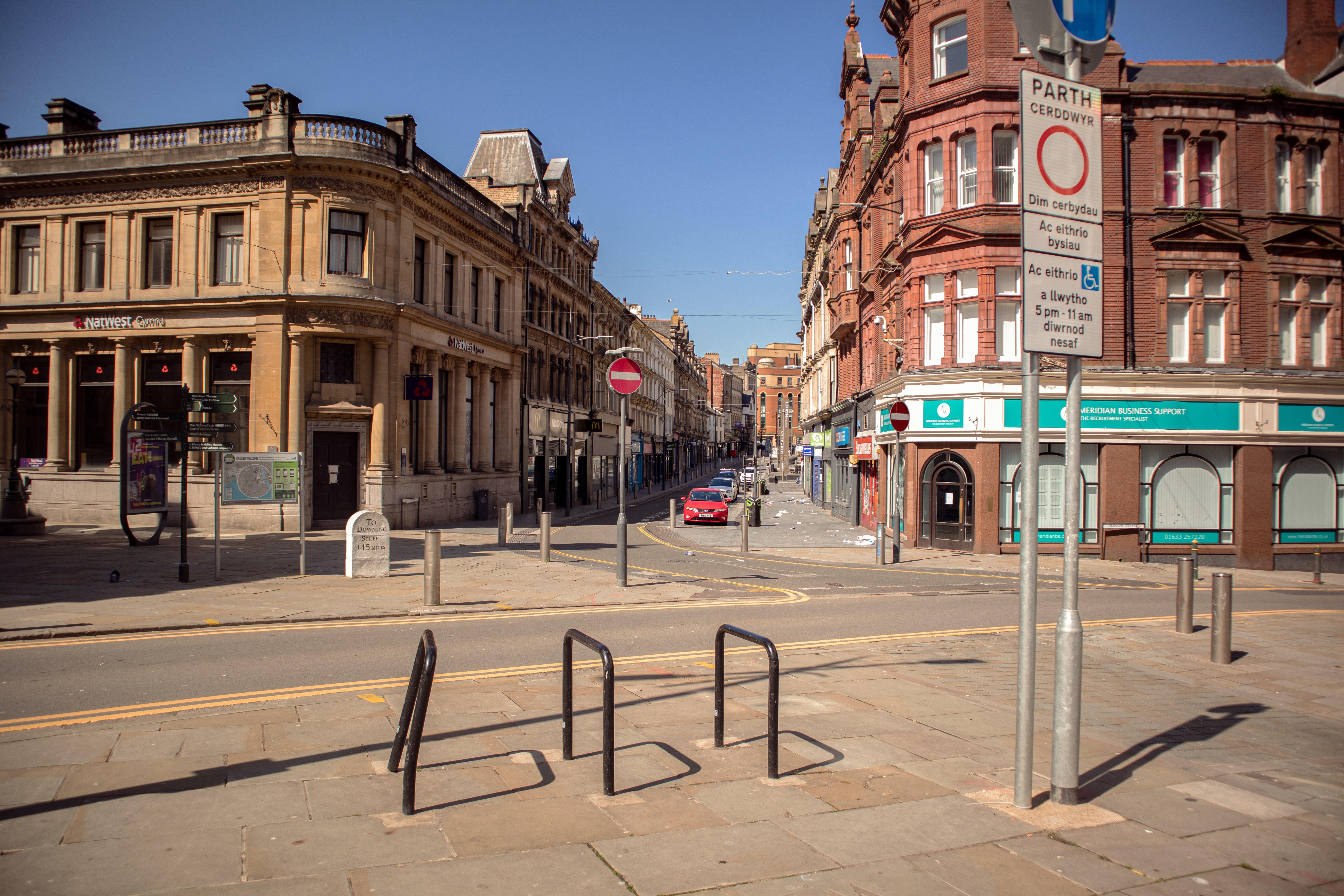 There's no denying it, the Newport Buy to Let Market is thriving. With excellent transport connections and affordable prices, the city has become one of the most desirable places to live in Wales. Newport represents the best of both worlds, with easy access to the cities of Bristol and Cardiff and rolling countryside just outside. If you're thinking about purchasing a Buy to Let property in Newport, then continue reading. We list 5 reasons why the city is a great place to invest, alongside the best Newport Buy to Let areas.
Excellent Transport Connections
One of the reasons why Newport is so desirable is because it's a highly accessible location. The city is situated on the M4 motorway, just 12 miles from Cardiff and 30 miles from Bristol - both of which are growing cities.
Newport train station also offers fast, frequent connections to these cities with Cardiff Central just 12 minutes away and Bristol Temple Meads reached in 31 minutes. For those looking for access to London, Paddington station is just 96 minutes down the line. This makes Newport perfect commuter territory. The abolition of tolls on the Severn Bridge, connecting South Wales to England, also means you no longer pay for these excellent connections.
Rental Demand
The Newport rental market is booming. Figures published earlier this year by Howsy revealed Newport is home to the highest level of tenant demand in the country. That's make it even more popular than London! One reason for the strong rental demand in Newport is its relative affordability. The average rental cost in Newport is currently £676 pcm – far less than Cardiff (£1,290 pcm) and Bristol (£1,552 pcm). Despite the low rental costs, Newport Buy to Let properties enjoy good yields. According to Liveyield, Newport landlords can earn yields of almost 6% - almost double the UK average of 3.53%.
Attractive Property Values
Another reason why Newport is a great area to invest is because of its affordability. The average property price in Newport is £192,971 - considerably less than the UK national average of £239,000. It is also less than nearby Cardiff (£217,194) and Bristol ( £298,531). Average living costs are low too. This makes the area an attractive proposition to Landlords with more modest budgets.
In past years, Newport has enjoyed solid property price increases. Since 2019, the average property price has gone up 3.8%. In fact, prices are up 36% from 2015. This means Landlords can expect a good capital appreciation on their Newport Buy to Let property.
New Build Housing
Another reason why Newport is a great buy-to-let area is the presence of new build housing. Builders have cottoned onto the fact that the area is increasing in popularity and been making inroads in the past few years. The city has seen a rising number of new-build developments targeted at young families and professionals looking to commute.
New build housing like this is often a good investment as they're in high demand amongst families and younger tenants. New developments also contribute toward the desirability of an area, as previously ungentrified areas are given a makeover.
Town Centre Regeneration
Another reason to invest in Newport is the ongoing regeneration. Newport is currently undergoing one of the most significant regeneration programmes in the UK. With investments promising to transform the area and create new business opportunities, the city's popularity is only going to increase. Recent deliverables have included a £100 million International Convention Centre and a £90 million restoration of the Friars Walk shopping centre. With increased jobs and leisure opportunities, Newport's desirability is expected to soar.
Best Newport Buy-to-Let Areas
If you're thinking of investing in the Newport buy to let market but are unsure of where, have a read of the below guide. We list three popular rental areas where buy to let properties enjoy generous yields.
Newport City Centre and Inner Suburbs
Population: 14,400
Average House Price: £140,000 – £160,000 approx.
Rental Yields: Around 5.8%.
City centres are generally good areas to invest due to their proximity to jobs and leisure options. Currently, there isn't a large inner-city property market in Newport. However, as the centre is rejuvenated with new developments and renovation schemes, its popularity is likely to increase. Some newbuild apartment blocks have already shot up, attracting younger tenants while the inner suburbs are popular with families due to their terraced housing.
Newport Eastern Suburbs
Population: 62,000
Average House Price: £150,000 – £180,000 approx.
Rental Yields: Around 5.9%
The Eastern suburbs of Newport present an excellent opportunity for investment. This is due to their proximity to investment programmes. To the East of the city, a £1 billion investment scheme is transforming a former Steelworks site into Glan Llyn – a sustainable community with 4,000 new homes and 6,000 new jobs over the next 20 years. A new railway station is also planned for Llanwern, while the area has good access to industrial jobs in South Newport.
Eastern suburbs lie to the east of the River Usk and include Bishpool, Always, Somerton, Lliswerry, Ringland, Barnardtown, St. Julians, Summerhill, Maindee, Beechwood and Coldra.
Newport Western Suburbs
Population: 42,400
Average House Price: £160,000 – £300,000 approx
Rental Yields: Around 5.8%
The Western Suburbs of Newport are home to some of the most desirable neighbourhoods. This means prices are slightly higher than both central and eastern Newport. Not only do they offer good access to the city centre but there are some large employers in the area like Next Generation Data (a database management firm).
Western Suburbs to the west of the River Usk and include Stelvio, Gaer, Pillgwenlly (or Pill), Mendalgief, Crindau, Barrack Hill, Ridgeway, Glasllwch, Maes Glas and Duffryn.
Invest in Newport Buy to Let Property
If you're considering investing in a Newport Buy to Let property, then get in contact with Freelancer Lets. We're experts in the Newport Rental Market and have a great selection of properties for sale in the local area. Contact us on 01633 856344 to discuss opportunities to maximise your investment.